NEW
DISCOUNT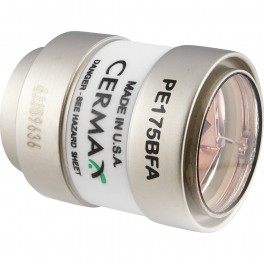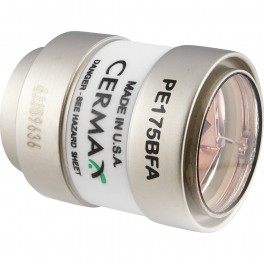 Display all pictures
LuxteL CL300BF 300W Ceralux - Xenon lamp
Reference: PE175BFA
Original Excelitas PE175BFA 175W CERMAX - Xenon Endospope Bulb. This 175 watt cermax xenon lamp is a replacement lamp for Olympus, Storz and other equipment.
This 175 Watt Xenon lamp is commonly used in diagnostic and surgical endoscopes in most major hospitals worldwide.

The PE175BFA features high-intensity illumination - 2,200 Lumens, with a power range of 150-200 Watts. It has a broad spectral range with 5,900 Kelvin color temperature, and a lamp lifetime of 1,000 hours.
Specifications:
Reflector Type: Parabolic
Body Type: Ceramic
Total Visible Output: 2200 Lumens
Power - Nominal: 175 Watts
Power - Range: 150-200 Watts
Current - Nominal: 14 Amps (DC)
Current - Range: 12-16 Amps (DC)
Ignition Voltage: 23-35 kilovolts (system dependent)
Operating Voltage - Nominal: 12.5 Volts (DC)
Operating Voltage - Range: 11-14 Volts (DC)
Lifetime: 1000 hours typical
Temperature: 150° C (maximum)
Radiant Output: 25 Watts
UV Output (<390 nm): 1.2 Watts
IR Output (>770 nm): 14 Watts
Warranty: 500 hours or 1 year, whichever comes first
Equipment:
Alcon Surgical Accurus
Birtcher/Solos ELS2
Birtcher/Solos GS9205
Birtcher/Solos GS9250
Luxtec 9175
Luxtel Isolux XSB 180 Illuminator
Olympus 58122
Olympus CLV-A
Olympus XLS
Olympus Y1176
Olympus XLS 175
Storz 201315-20 Nova
Storz 201320-20
Storz 615B
Storz 615C
Storz 615XE
Storz 615XES
Sunoptics Cuda Solarmaxx 180 SSX180ST
Sunoptics Cuda Titan 180 TITAN180ST
Sunoptics Cuda XLS180
Woodbine Solos GS9270
Woodbine Solos GS9480/81
Zeiss Superlux 175